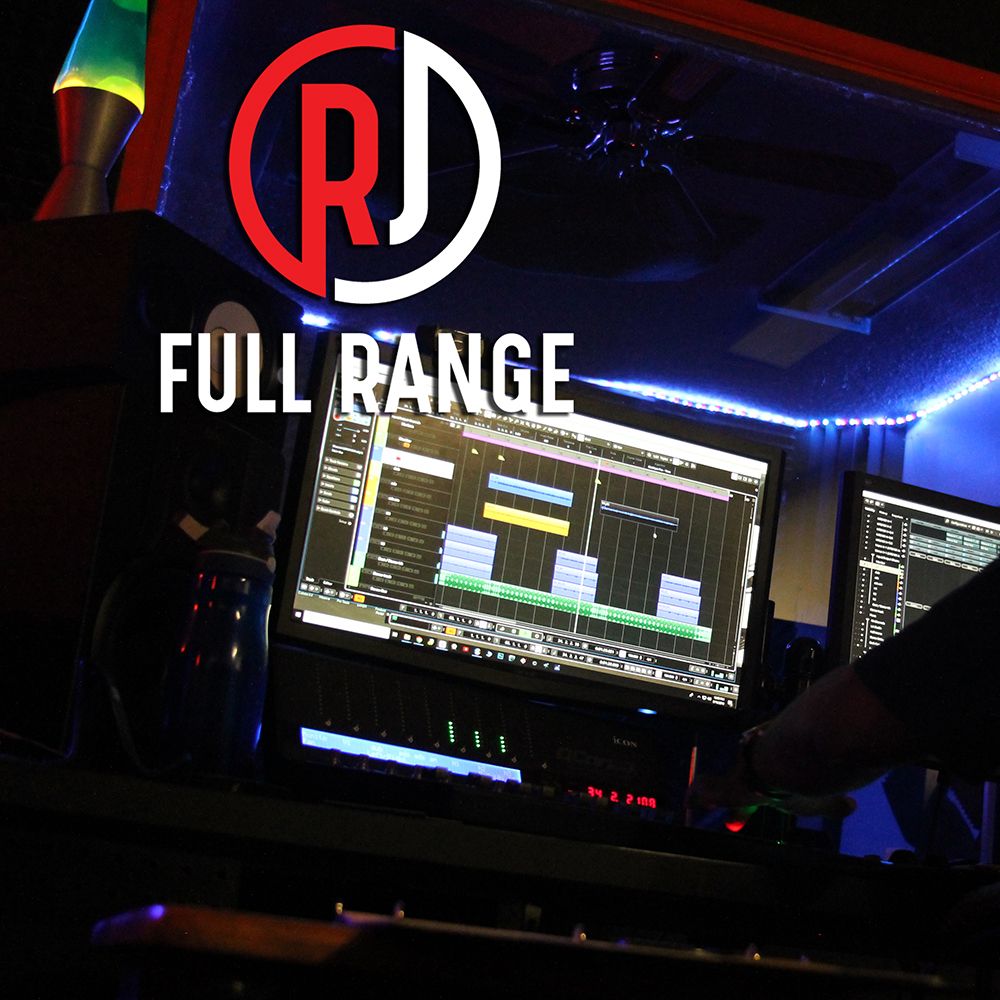 Full Range Studio
With RJ Full Range
Full Range Studio is easily the best Inland Empire recording studio, pound for pound.
RJ Full Range has over 20 years of experience in and around the music industry. With experience in rap/ hip-hop, R&B, pop and edm you can't find a more well rounded engineer/ producer.
We have been mixing music for radio, tv/ film, single and album releases, and more for over 13 years just in Moreno Valley alone.
Trust your music to an engineer that has been given the thumbs up by mixing and mastering studios at Capitol Records, Paramount Studios and more!
There is a reason people wait weeks just to get in a recording session with RJ Full Range and Full Range Studio. There is an unmatched comfort, musical knowledge, and flow, not to mention the vast knowledge of the music game RJ freely shares with his client family.
Did we mention the efficiency? At Full Range Studios you're not left waiting to get a copy of your music. You leave with your music on the spot. We mix during the recording process to make the whole process more efficient for you and your money.
We look forward to taking the best care of your music!
Take a listen to a sample of our quality!
See RJ Full Range in the studio live recording and co-producing vocals!..